Kidz University 2017 -18
Tuesdays from 6:30 - 8:00 PM
Dates for Session 2: October 24; November 7, 14, 28; December 5
Birthday Party for Jesus - December 12 (for the whole family)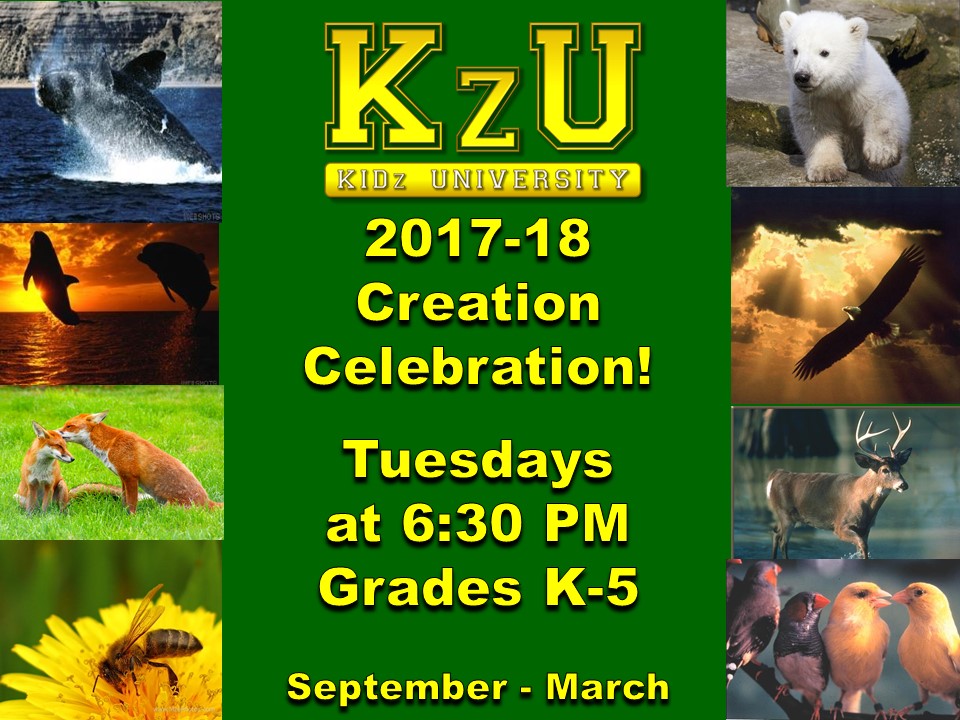 If you want to learn, then go and ask the wild animals and the birds, the flowers and the fish.
Any of them can tell you what the Lord has done.
Every living Creature is in the hands of God.
Bible Lessons from God's Word that help kids learn more about God's creativity, love, and care.
6:30 - 7:00 - Gym time and fun gaves for all
7:00 - 7:30 - Exciting Songs and Interactive Bible lessons
7:30 - 8:00 - Skills Classes for All Ages
8:00 - Time to go home and obey God
Session 2 Skills Classes for all ages (Grade in Fall of 2017):
Students will work on fun and creative Holiday crafts.
Fun with Fleece (Grades 3-5)
Students will make several fleece creations including a winter hat and a scarf.
Unicorn SPiT Stain Design (Grades 3-5)
Students will experiment with and create amazing designs with this unique gel like stain that can be used on many surfaces
Registration Fee is only $7.00 per student per session and $20.00 for 3 or more in one Family