Kidz University 2017 -18
Tuesdays from 6:30 - 8:00 PM
Dates for Session 3: January 9, 16, 23, 30, and February 6
February 6 is our PINE CAR DERBY!!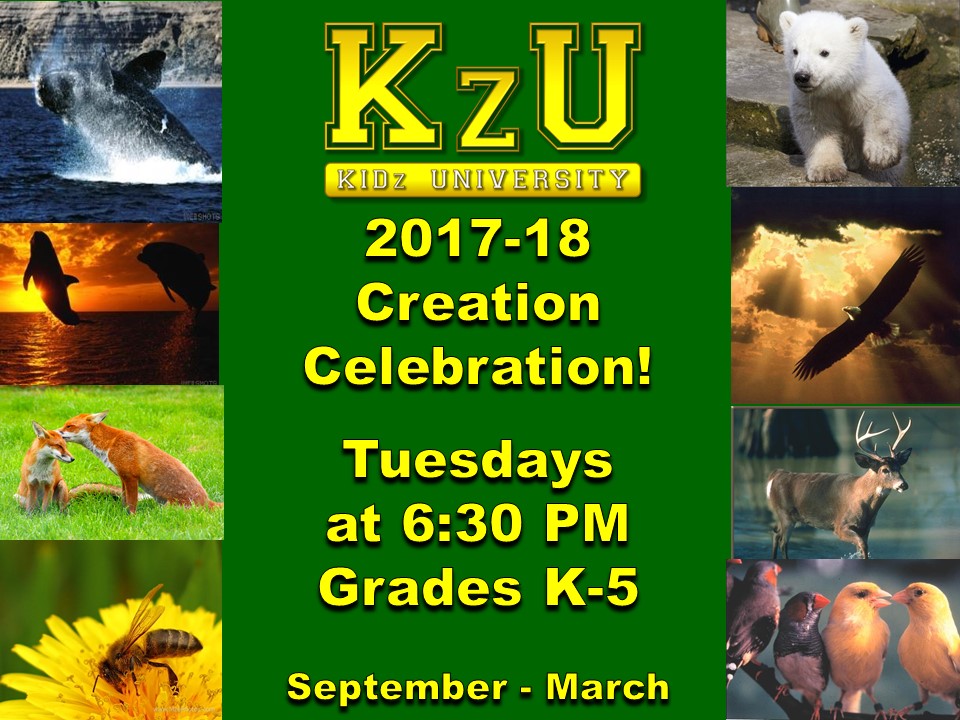 If you want to learn, then go and ask the wild animals and the birds, the flowers and the fish.
Any of them can tell you what the Lord has done.
Every living Creature is in the hands of God.
Bible Lessons from God's Word that help kids learn more about God's creativity, love, and care.
6:30 - 7:00 - Gym time and fun gaves for all
7:00 - 7:30 - Exciting Songs and Interactive Bible lessons
7:30 - 8:00 - Skills Classes for All Ages
8:00 - Time to go home and obey God
Session 3 Skills Classes for all ages (Grade in Fall of 2017):
Derby Snacks (K-2): Each week students will make and sample kid friendly snacks. These are the snacks that we will have during our Pine Car Derby on Feb. 6
Pine Car Derby (Grades 3-5)
Students will design and make their own Pine Car Derby race car. We will test the cars out in "real time" at the Pine Car Derby on Feb. 6.
Registration Fee is only $7.00 per student per session and $20.00 for 3 or more in one Family