Kidz University Summer 2018!
Tuesdays and Thursdays from 6:30 - 8:30 PM
Dates: July 10, 12 and 17, 19, 2018
For all kids who have completed Kindergarten - 5th Grade!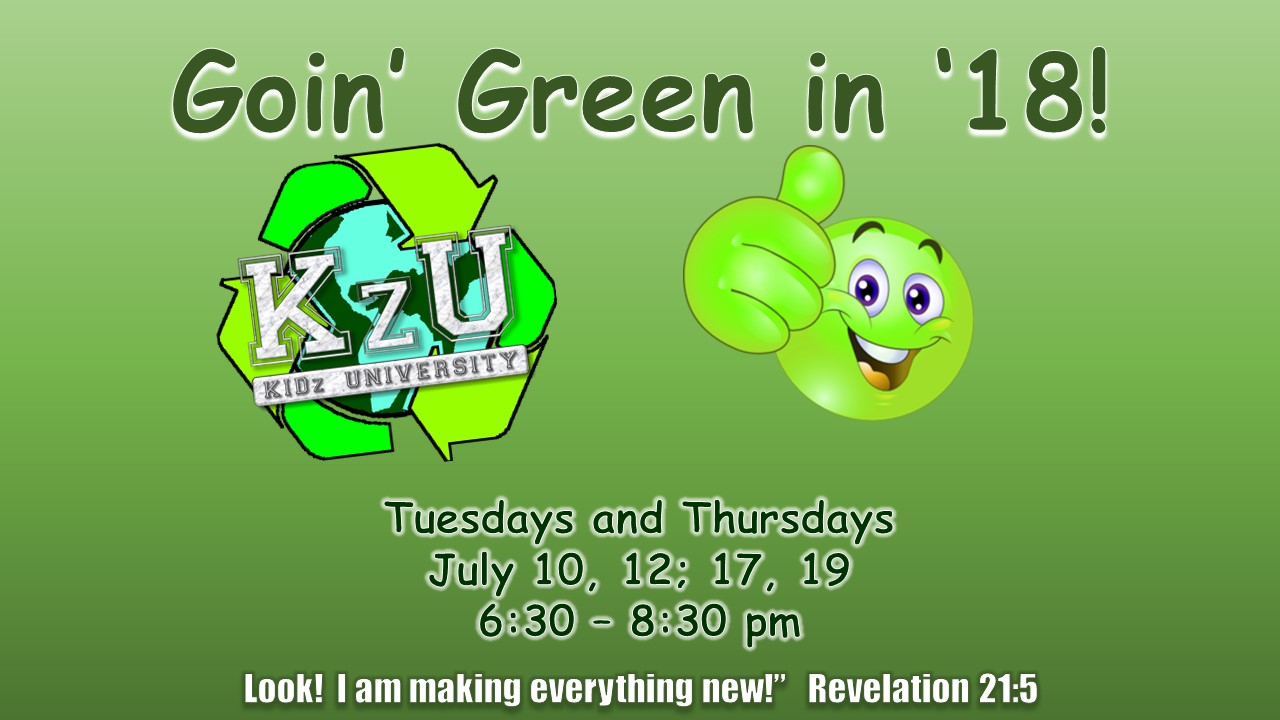 Bible Lessons from God's Word that help kids learn about God's renewing work in each of our lives
6:30 - 7:00 - Outdoor fun and games for all
7:00 - 7:30 - Exciting Songs and Interactive Bible lessons
7:30 - 8:00 - Skills Classes for All Ages
8:00 - 8:30 - Family Connecting Time with special snacks for the whole family!
Recycled Art Creations (Grades K-2) Students will make amazing art creations using recycled materials. Each night will be a unique adventure.
Recycled Material Games (Grades 3-5)
Students will create a variety of games and puzzles out of recycled materials.
Bicycle Safety & Repair (Grades 3-5)
Students will bring their own bikes and learn basic maintenance and safety. There may even be an obstacle course to navigate.
Students who have
completed
the 5th grade have the opportunity to make their own travel size corn hole game.
Registration Fee is only $7.00 per student per session and $20.00 for 3 or more in one Family