Kidz University 2018-19!
Tuesdays from 6:30 – 8:00 pm
For ALL Kidz in grades K-5
Session 2 Dates: October 23, 30; Nov 13, 27; Dec 4.
Birthday Party for Jesus – December 11 (Bring the Fam)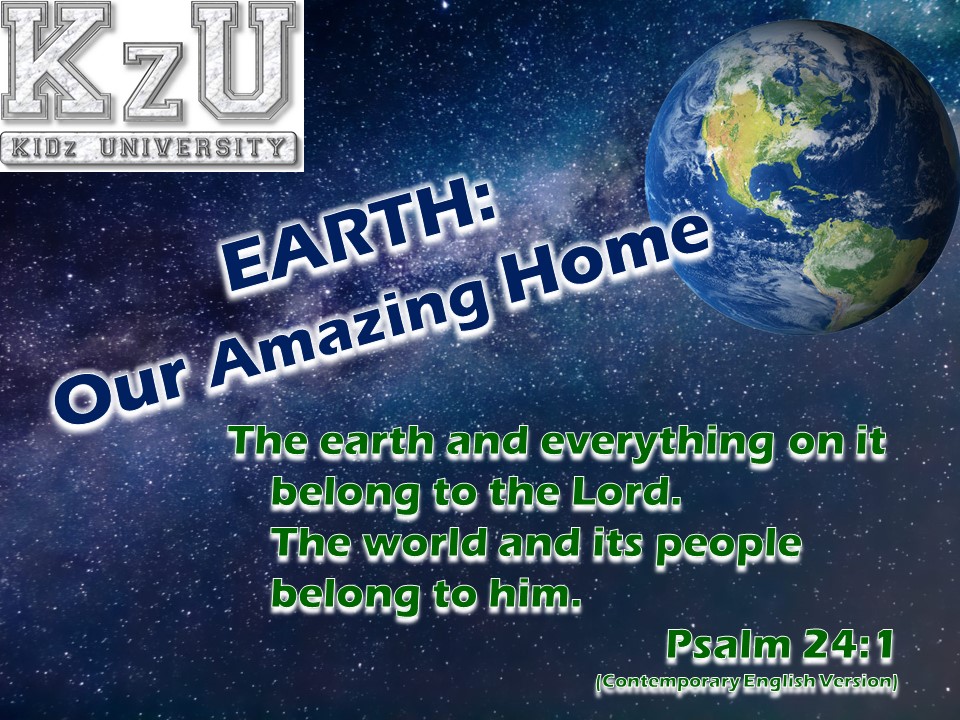 Lessons from God's Word and Earth Science that help kids learn about the amazing planet where we live.
6:30 – 7:00 – Games for all
7:00 – 7:30 – Exciting Songs and Interactive Bible lessons
7:30 – 8:00 – Skills Classes for All Ages
Session 2 Skills Classes:
Christmas Craft Ideas (Grades K-2) Students will make Christmas ornaments and small gifts to share.
Woodworking: Games and Puzzles (Grades 3-5)
Students will make games and puzzles out of wood. Great for fun or to give as a gift for Christmas
Learn to make some great items using a variety of textiles and materials.
Registration Fee is only $7.00 per student per session and $20.00 for 3 or more in one Family