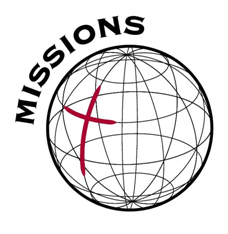 We view missions as a major ministry of Pleasant Hill Community Church. The vision and goal of Missons is to carry out the command of Christ's Great Commission as we partner with individuals and agencies to make disciples of all nations.
"Therefore go and make disciples of all nations, baptizing them in the name of the Father and of the Son and of the Holy Spirit, and teaching them to obey everything I have commanded you. And surely I am with you always, to the very end of the age."
PHCC currently partners with 12 Missionaries and their families worldwide. We have a primary focus to raise up individuals from our own congregation to be active in making disciples globally. To that end 5 of our 12 Missionary families have formative roots in our church. We also partner with two local organizations, Life Spring Women's Ministry in Aurora, IL and World Relief DuPage/Aurora.. below are the mission organizations with whom we are ministry partners and links to their web sites.
December 9, 9:00 am - 4:30 pm
at Community Fellowship Church
28W240 North Avenue, West Chicago, IL 60185
A cooperative ministry of several local churches, the Christmas Store is an opportunity for low-income families to purchase several gifts for their children at a reduced price in a dignifying manner. Our desire is to preserve each family's dignity by creating an opportunity that would allow them to select gifts, at significant savings, that are appropriate and enjoyable for their children. This unique day honors the parents while offering a low-cost, supportive alternative to retail shopping. Families receive a special invitation to the one-day Christmas Store where they can purchase Christmas gifts at a savings of 75% off the retail price. Parents select several new gifts per child, which have been donated by people like you. Then, volunteers provide gift-wrapping while the parents enjoy Christmas music and refreshments.
To make a gift donation to the Christmas Store click on the following link
Explore, discover and walk through 12 stores downtown on "A GIFT TO REMEMBER" Wheaton Christmas Art Walk. Each store hosts one of the 12 fine art pieces commissioned to tell the Biblical Story of Christmas.