Welcome To Pleasant Hill Community Church
Thank you for stopping by
As you take a look around, let us know if you have any questions or how we can better serve you.
"If you are going to talk the talk, you had better walk the walk." That phrase has been used in many arenas and the basic ideas is that the way you talk about your life, or you playing abilities, or you business acumen, or your academic skills had better be backed up by how you live, play, do business, or perform in the classroom. The book of James in the New Testament essentially says the same thing. It is not enough to say you have faith, you need to show it by your actions. This Fall at Pleasant Hill Community Church, Pastor Scott will lead us through a study in the book of James. Together we will learn what it means in practical ways to live what we say we believe.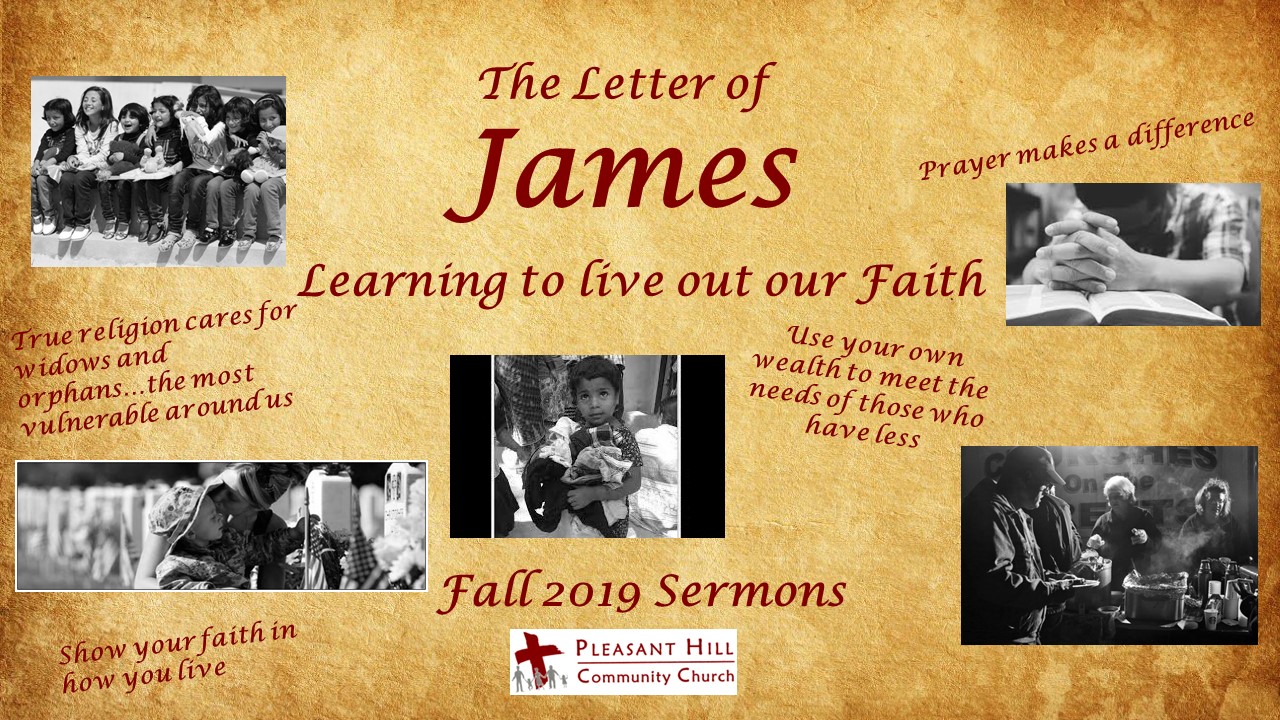 Nov 17, 2019

Faithful and True (James 5:7-11)

Nov 10, 2019

The Pitfall of Self-indulgence (James 5:1-6)

Nov 3, 2019

Remember: Leave room for God (James 4:11-17)

Oct 27, 2019

Straddling the fence can really hurt (James 4:1-10)

Oct 20, 2019

Smart is not always wise (James 3:13-18)

Oct 13, 2019

A Most Powerful Gift (James 3:1-12)

Oct 6, 2019

Oh Yeah! Prove it! (James 2:14-26)

Sep 29, 2019

Who is unworthy of….? (James 2:1-13)

Sep 22, 2019

Don't Just Look, Do Something (James 1:19-27)

Sep 15, 2019

Adjusting Our Perspective (James 1:9-18)
Our Mission: Loving God and Loving Others as Together we Follow Jesus Christ.
Pleasant Hill Community church was established to serve our community.
The Bible says in I Peter 4:10-11
Each of you should use whatever gift you have received to serve others, as faithful stewards of God's grace in its various forms.
If anyone speaks, they should do so as one who speaks the very words of God. If anyone serves, they should do so with the strength God provides, so that in all things God may be praised through Jesus Christ.
Together we are working to:
Proclaim
the Good News of Jesus Christ

.
Care
for the Needs of Our Community.
We endeavor to minister to the whole family. We begin as early as possible to teach children about God who loves them. We seek to apply the lessons of the Bible to each age group in age appropriate ways. Our childcare workers and volunteers are screened so that we do our best to provide a safe and secure learning environment. We also offer ministry to Middle School and High School Students. We involve all ages in our adult ministry.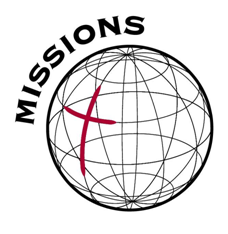 We view missions as a major ministry of Pleasant Hill Community Church. The vision and goal of Missons is to carry out the command of Christ's Great Commission as we partner with individuals and agencies to make disciples of all nations.
"Therefore go and make disciples of all nations, baptizing them in the name of the Father and of the Son and of the Holy Spirit, and teaching them to obey everything I have commanded you. And surely I am with you always, to the very end of the age."
PHCC currently partners with 12 Missionaries and their families worldwide. We have a primary focus to raise up individuals from our own congregation to be active in making disciples globally. To that end 5 of our 12 Missionary families have formative roots in our church. We also partner with two local organizations, Life Spring Women's Ministry in Aurora, IL and World Relief DuPage/Aurora.. below are the mission organizations with whom we are ministry partners and links to their web sites.
10:00 AM PHCC Kids (Pre K- 5th Grade)
11:00 AM PHCC Kids Wrap-Up
Encounter Bible Discussion
Check our Calendar of Events & Activities below for other meetings, events and opportunities to connect.
We now offer you the convenience of financially supporting the ministries of Pleasant Hill Community Church online. Through this free and convenient method, you are able to give at any time. It is totally free to you. Just click on the "E-Giving" button below to be taken to the registration page where you can set up your personal online giving account.

Thank you for supporting God's work at Pleasant Hill Community Church.