Kidz University 2018-19!
Tuesdays from 6:30 – 8:00 pm
For ALL Kidz in grades K-5
Session 4 Dates: February 19, 26; March 5, 12, 19
Family Fun Night, March 19, you will be amazed!!! (Bring the Fam)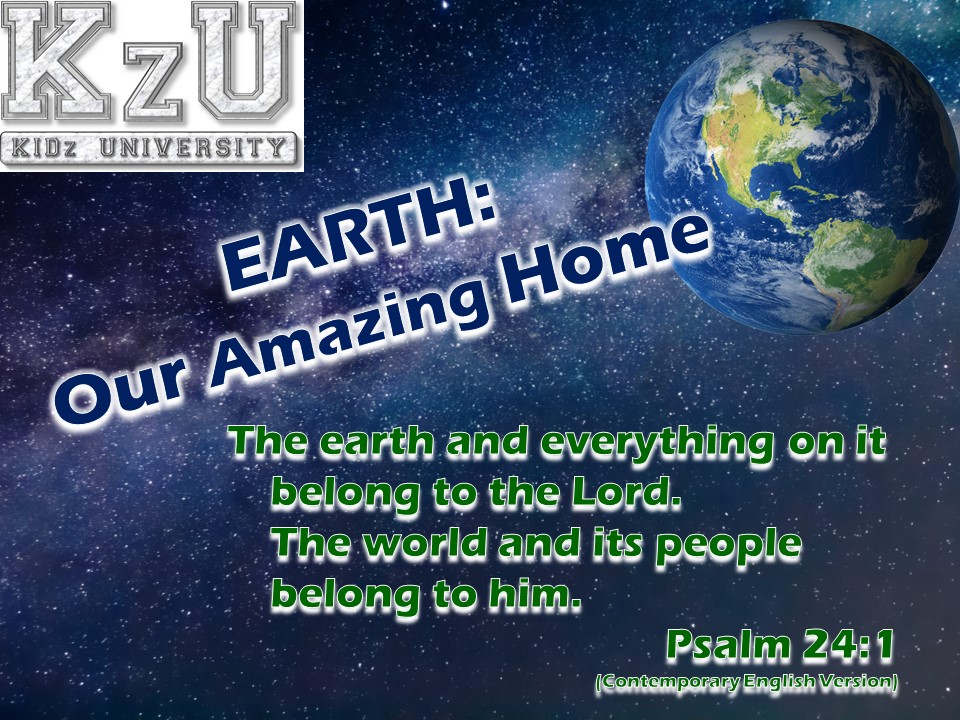 Lessons from God's Word and Earth Science that help kids learn about the amazing planet where we live.
6:30 – 7:00 – Games for all
7:00 – 7:30 – Exciting Songs and Interactive Bible lessons
7:30 – 8:00 – Skills Classes for All Ages
Session 3 Skills Classes:
Safety Kidz (Grades K-2)
Students will learn to make good and safe decisions at home, in the car, and at the park. We want to keep our young ones safe even if Mom or Dad are not close by.
Young Foodies (Grades 3-5)
Students will discover and create dishes that look good and taste great. Good cooking and kitchen practices will be emphasized.
Amazing Flight (Grades 3-5)
Students will learn some basic principles of aerodynamics and will ultimately assemble and launch their own model rocket.
(Price for this class is $10.00 to defray material costs)
Registration Fee is only $7.00 per student per session and $20.00 for 3 or more in one Family