Welcome To Pleasant Hill Community Church
Thank you for stopping by
As you take a look around, let us know if you have any questions or how we can better serve you.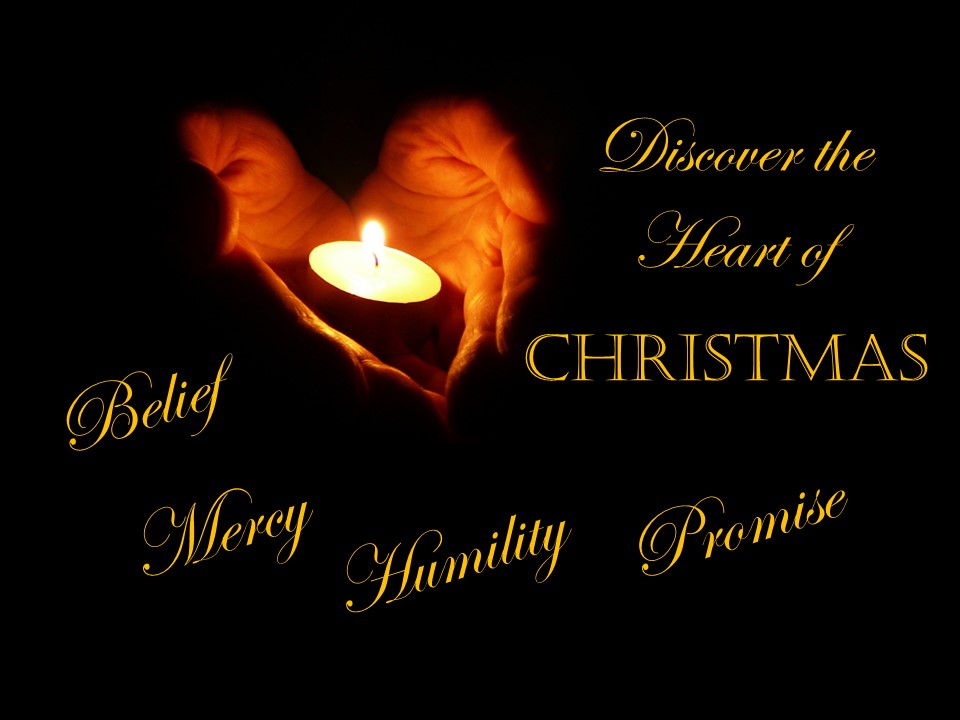 You are cordially invited to join us at 9:30 am each Sunday during Advent (December 3, 10, 17, 24)
as we discover together the Heart of Christmas
We will discover the Heart of Christmas in Mary's beautiful song known as "The Magnificat" as recorded in Luke 1:46-55. We will learn the the heart of Christmas is found in belief, mercy, humility and promise.
Christmas Eve Service at 5:00 PM
Dec 10, 2017

Discovering the Heart of Christmas: Mercy (Luke 1:49-50)

Dec 3, 2017

Discovering the Heart of Christmas: Belief (Luke 1:46-48)

Nov 26, 2017

The Disturbing Results of Ingratitude

Nov 26, 2017

The Disturbing Results of Ingratitude

Nov 19, 2017

Following Jesus: Making Disciples

Nov 12, 2017

Living as Disciples (Colossians 3:1-17)

Nov 5, 2017

Following Jesus: Foundational Realities (John 15:1-17)

Oct 29, 2017

Destined for Transformation: The Hope of Discipleship (Romans 12:2)

Oct 22, 2017

Discipleship Basics (Luke 9:23-25)

Oct 15, 2017

Baptism & Communion: Why are these practices so important?
Our Mission: Loving God and Loving Others as Together we Follow Jesus Christ.
Pleasant Hill Community church was established to serve our community.
The Bible says in I Peter 4:10-11
Each of you should use whatever gift you have received to serve others, as faithful stewards of God's grace in its various forms.
If anyone speaks, they should do so as one who speaks the very words of God. If anyone serves, they should do so with the strength God provides, so that in all things God may be praised through Jesus Christ.
All PHCC Ministries are driven by the following purpose statement:
Together we are working to:
Proclaim
the Good News of Jesus Christ

.
Care
for the Needs of Our Community.
We endeavor to minister to the whole family. We begin as early as possible to teach children about God who loves them. We seek to apply the lessons of the Bible to each age group in age appropriate ways. Our childcare workers and volunteers are screened so that we do our best to provide a safe and secure learning environment. We also offer ministry to Middle School and High School Students. We involve all ages in our adult ministry.
Kidz University 2017 -18
Tuesdays from 6:30 - 8:00 PM
Dates for Session 3: January 9, 16, 23, 30, and February 6
February 6 is our PINE CAR DERBY!!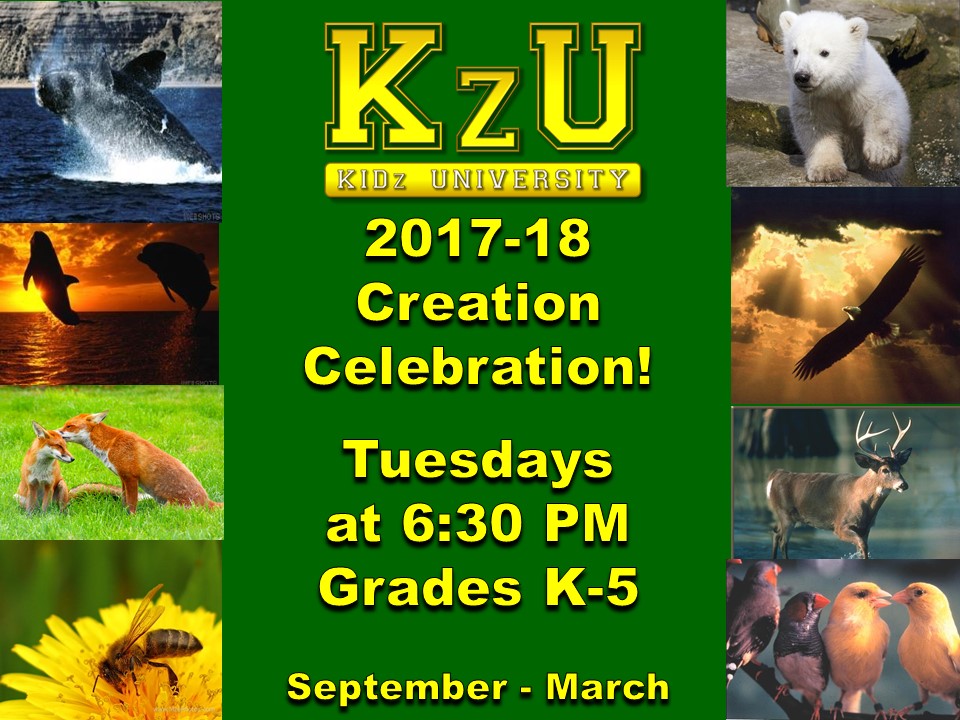 If you want to learn, then go and ask the wild animals and the birds, the flowers and the fish.
Any of them can tell you what the Lord has done.
Every living Creature is in the hands of God.
Bible Lessons from God's Word that help kids learn more about God's creativity, love, and care.
6:30 - 7:00 - Gym time and fun gaves for all
7:00 - 7:30 - Exciting Songs and Interactive Bible lessons
7:30 - 8:00 - Skills Classes for All Ages
8:00 - Time to go home and obey God
Session 3 Skills Classes for all ages (Grade in Fall of 2017):
Derby Snacks (K-2): Each week students will make and sample kid friendly snacks. These are the snacks that we will have during our Pine Car Derby on Feb. 6
Pine Car Derby (Grades 3-5)
Students will design and make their own Pine Car Derby race car. We will test the cars out in "real time" at the Pine Car Derby on Feb. 6.
Registration Fee is only $7.00 per student per session and $20.00 for 3 or more in one Family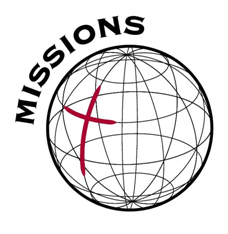 We view missions as a major ministry of Pleasant Hill Community Church. The vision and goal of Missons is to carry out the command of Christ's Great Commission as we partner with individuals and agencies to make disciples of all nations.
"Therefore go and make disciples of all nations, baptizing them in the name of the Father and of the Son and of the Holy Spirit, and teaching them to obey everything I have commanded you. And surely I am with you always, to the very end of the age."
PHCC currently partners with 12 Missionaries and their families worldwide. We have a primary focus to raise up individuals from our own congregation to be active in making disciples globally. To that end 5 of our 12 Missionary families have formative roots in our church. We also partner with two local organizations, Life Spring Women's Ministry in Aurora, IL and World Relief DuPage/Aurora.. below are the mission organizations with whom we are ministry partners and links to their web sites.
December 9, 9:00 am - 4:30 pm
at Community Fellowship Church
28W240 North Avenue, West Chicago, IL 60185
A cooperative ministry of several local churches, the Christmas Store is an opportunity for low-income families to purchase several gifts for their children at a reduced price in a dignifying manner. Our desire is to preserve each family's dignity by creating an opportunity that would allow them to select gifts, at significant savings, that are appropriate and enjoyable for their children. This unique day honors the parents while offering a low-cost, supportive alternative to retail shopping. Families receive a special invitation to the one-day Christmas Store where they can purchase Christmas gifts at a savings of 75% off the retail price. Parents select several new gifts per child, which have been donated by people like you. Then, volunteers provide gift-wrapping while the parents enjoy Christmas music and refreshments.
To make a gift donation to the Christmas Store click on the following link
Explore, discover and walk through 12 stores downtown on "A GIFT TO REMEMBER" Wheaton Christmas Art Walk. Each store hosts one of the 12 fine art pieces commissioned to tell the Biblical Story of Christmas.
6:00 PM YG PHCC High School
6:30 PM - Kidz University (September - March)
Check our Calendar of Events & Activities below for other meetings, events and opportunities to connect.
We now offer you the convenience of financially supporting the ministries of Pleasant Hill Community Church online. Through this free and convenient method, you are able to give at any time. It is totally free to you. Just click on the "E-Giving" button below to be taken to the registration page where you can set up your personal online giving account.
Thank you for supporting God's work at Pleasant Hill Community Church.